by Lori Lite
Valentine's Day at the Lite house starts with candlelight breakfast and no expectations of flowers or diamonds…but it wasn't always that way. As a young mom I welcomed the arrival of my first daughter two weeks before Valentine's Day.
My husband was so blissfully in love with his new daughter, new wife, and celebration on new life that he purchased Valentine's cards to honor every woman he knew: his mother; his sister; his baby daughter;  my mother; my aunt; and even my neighbor! Sounds beautiful except for the simple fact that while he was in a love-induced fog he forgot to acknowledge the very woman that spent 16 hours in hard labor only two weeks prior.  Not one gushy, mushy card was for me. My visions of flowers and diamond rings went right out the window.
My first reaction was to be hurt, offended, and angry…but then something took hold of me. I realized that Valentine's Day was a day to experience LOVE…not a test or an expectation of how someone else is supposed to express their love to you… Love is always nearby and available to anyone that wants to step into it. Love also begins with self. I loved myself for having been a catalyst for this joyful burst of love and random card giving.  I knew that my husband loved me and I decided to laugh about it and keep it as one of those teasing stories you tell for 5o years over and over again…Needless to say, 29 years of marriage gives me quite a list of stories ranging from receiving a penguin statue for Christmas… to my first married Valentine's Day. As an author, I have to say," It is all about the story!"
So here are a few family holiday tips to help you and your family create your own story and have a Stress Free Valentine's Day.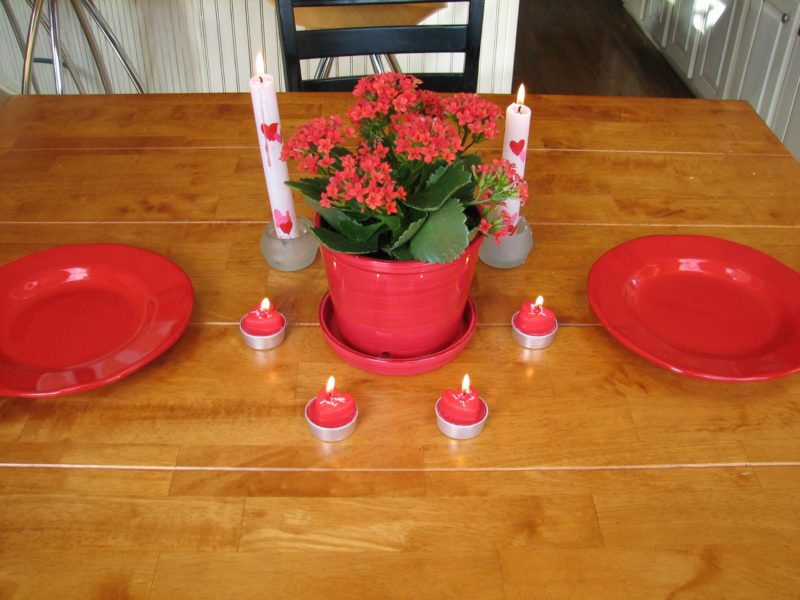 Tips:
Play special music all day. Love songs, Frank Sinatra, or relaxation music.
Focus on family LOVE instead of gifts. Have each family member say one thing they love about the person sitting next to them.
Be a little kinder, a little gentler, a little more tolerant, a little more creative. Let kids decorate their rooms with hearts or strings of light.
Keep it simple. Start the day with a candlelight breakfast and something red or pink on the table.
Use loving self-talk or affirmations like "I love myself" and "I am filled with love."
Give extra unexpected hugs and kisses to your children, teens, and spouse.
Bring springtime happiness in. Put a potted plant on the table. Blooms of red, pink or purple speak of love. Surprise the kids with a potted crocus on their plate they can watch bloom or plant outside.
Visualize your heart smiling, laughing, dancing. Great time to teach the relaxation technique of visualizing.
Leave a special love note on your child, teens, and spouse's pillow. Put little notes on a mirror or other surprising places.
Happy Valentine's Day from Stress Free Kids!
The Indigo Dreams Series introduces children, teens, and adults to the techniques of visualizing, breathing & affirmations. 
Now the entire family can enjoy relaxation and stress free living with Book and CD Packages
Indigo Dreams: 3 CD Set: All 3 children's CDs: 3 Hours of stories, techniques & stories
Lori's New Book  Stress Free Kids: A Parent's Guide to Helping Build Self-Esteem, Manage Stress, and Reduce Anxiety in Children
Stress Free Kids founder Lori Lite is a freelance blogger, social media strategist, parenting expert, and successful entrepreneur. Her line of books and CDs are designed to help children, teens, and adults decrease stress, anxiety, and anger. Ms. Lite's books, CDs, and lesson plans are considered a resource for parents, psychologists, therapists, child life specialists, teachers, doctors, and yoga instructors. Lori's award winning books received national attention on Shark Tank and her sort after accessible tips have been featured in hundreds of publications to include: CNN Living, Real Simple Magazine, USA Today, Family Circle, Working Mother Magazine, and Web MD. For more information visit  Stress Free Kids and for daily advice follow Lori on Twitter and Facebook.