Lori Lite, Shark Tank Entrepreneur and author of new parenting book "Stress Free Kids," is releasing her relaxation message for children in Spanish, Turkish and Japanese.
Partnering with domestic and international publishers, Lite is able to show parents around the world how to help their children cope with stress and anger while increasing self-esteem. 
Marietta, GA, April 27, 2014– Children all over the world are bombarded with news of wars, traumatic events, and tensions that they are too young to understand and that they feel too small to do anything about. Through new partnerships with publishers in Japan (Minerva Shobo Publishing) and Turkey (Butik Publishing), author, speaker and motivator Lori Lite will be able to bring her message to an even wider audience. Three of her children's book titles are now available in Japanese. Angry Octopus, Sea Otter Cove, and Affirmation Weaver can be found on Amazon Japan.
Stress Free Kids has also released a new Spanish/English bilingual kit. Lite's award-winning stories introduce bilingual skills, increase language and learning abilities, and relax the learner with actual stress-management techniques.. This new kit which includes her best selling CD Indigo Ocean Dreams and Sueños del Océano Índigo.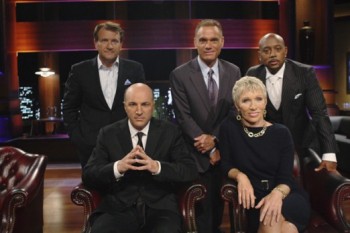 "Since my appearance on Shark Tank five years ago, the response to our message of stress-management has been tremendous. Now, with our partnership with these amazing publishers, as well as our new bilingual Spanish/English books, we will be able to help even more children learn to apply stress-management life skills to their daily living.  Avoiding tension from news events and the world around them is impossible, but it is possible to empower children to counteract the stressors of today's world events." – Lori Lite, Founder/Author,  Stress Free Kids
Lori Lite appeared on ABC TV's Shark Tank as a Season I entrepreneur. Since then she has been able to partner with Adams Media and release all of her tips and lessons in a new book for parents. Her parents' guide, "Stress Free Kids," as well as many of her other books, are available on her website, www.stressfreekids.com or on Amazon.com.  The episode of Shark Tank that Lite appeared in will be rebroadcast Tuesday night, April 29 at 9pm EST on  CNBC.
"In this book, I was so happy to discover such a treasure trove of stress-reducing techniques and tips for me to use and model for my children–and also so many techniques and tips to teach my sons. I recommend this book to all parents who wish to have less stressed, happier families and lives." – Jennifer Reich
If you would like more information about this topic, please contact Lori Lite at 678-642-9555 or email at media@stressfreekids.com.
More Information about Lori Lite on Shark Tank
Stress Free Kids founder Lori Lite is a freelance blogger, social media strategist, parenting expert,  and successful entrepreneur. Her line of books and CDs are designed to help children, teens, and adults decrease stress, anxiety, and anger. Ms. Lite's books, CDs, and lesson plans are considered a resource for parents, psychologists, therapists, child life specialists, teachers, doctors, and yoga instructors. Lori's award winning books received national attention on Shark Tank and her sort after accessible tips have been featured in hundreds of publications to include: CNN Living, Real Simple Magazine, USA Today, Family Circle, Working Mother Magazine, and Web MD. For more information visit  Stress Free Kids and for daily advice follow Lori on Twitter and Facebook.