by Rick Lite
As the school year winds down, some parents are shifting their focus towards preparing their kids for summer camp. Whether your kids are enrolled in a day camp or sleep-away, getting kids ready for summer camp with the physical items needed is essential. But what about the emotional preparation?
Kids who have been to summer camp already have a level of comfort surrounding the experience. They can visualize the camp, the activities and are aware of the emotions associated with being away from home. But the first-year camper, especially the one attending a sleep-away camp might have a level of anxiety that is not obvious.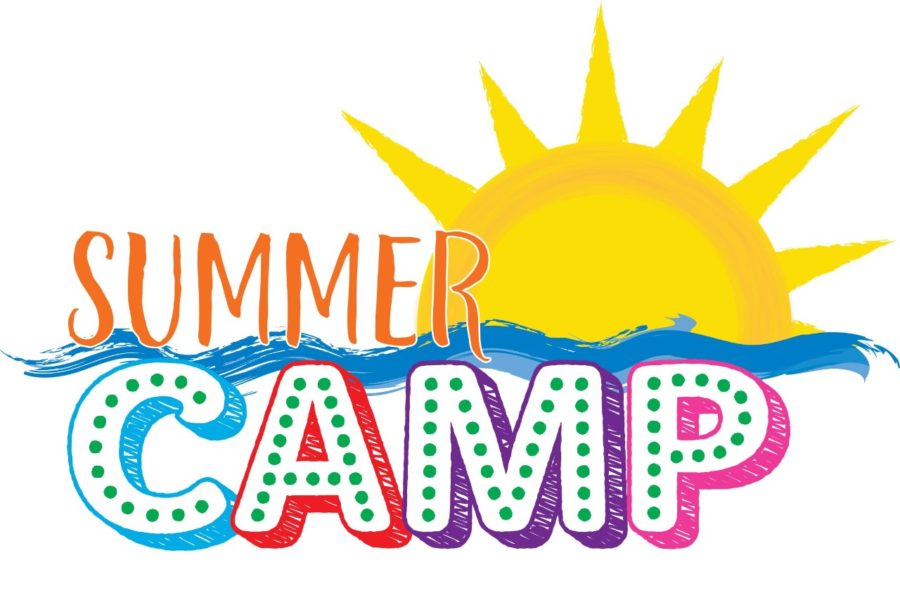 Parents should understand that even if your child seems ready, there are things you can do to minimize any stress or anxiety your child might have and help make summer camp a positive experience.
5 Tips for Getting Kids Ready for Summer Camp
Get them involved in the process- Whether it's shopping for clothes, personal items or gear, your kids should have an active role in the preparation and decision-making process. Most camps provide a check-list. Empower your child by giving them the age-appropriate portion past of the list. Enjoy spending this time getting ready with your child.
Check on their emotions- Ask your kids how they are feeling about summer camp. No matter what their response is, ask them why. You might have to peel several layers away to get the real answers. Once you get their true feelings, you will know what you're dealing with. Avoid jumping into 'parent mode' trying to 'fix' whatever their responses are.
Talk to other parents- Speak to parents of experienced campers to gain insight on what to expect. Most camps have an orientation where you can meet other parents and the camp staff. It's okay to speak to the camp about any concerns your child might have. Most camps have staff available to deal with any issues and to make sure every child has a pleasant experience.
Prepare for a different schedule- Summer schedules are completely different from school ones. Breaking any routine can be disruptive especially to kids who are sensitive to change. If you know the camp schedule ahead of time, you can share this with your child and begin to align with that schedule. Teaching them the benefits of 'going-with-the-flow' can be a valuable skill to have.
[Tweet "Summer camp is filled with many positive experiences which will help shape your child and provide them with a lifetime of memories."]
Discuss the activities- If your child knows what activities they will be involved in during summer camp, they can start to prepare themselves ahead of time. Depending on the type of camp, your kids might be involved in water sports, hiking, overnight camping, canoe trips, horseback riding, archery and other activities they might not have participated in before. Talk with them about the activities and check in on their emotions. A great way to introduce your child to camp activities is to read a book or watch movies that include the activities.
Summer camp is filled with many positive experiences which will help shape your child and provide them with a lifetime of memories. It's important for parents to be involved in preparing their kids for this experience without trying to control it or show them any concerns you might have. Part of their development is experiencing things on their own and learning how to deal with their emotions. As parents, we always want to do what is best for our kids. It starts with getting kids ready for summer camp and trusting that they will figure things out on their own and feel good about it.
Note: While your kids are involved in summer camp, take the time to focus on you. Do the things that you might not have a chance to do during the school year. By the time your kids are done with camp, you both will have a deeper appreciation for each other and be ready to take on another year.
Rick Lite is a co-founder of Stress Free Kids and currently helps authors with book marketing services.  Stress Free Book Marketing, stands at the forefront of the ever-changing book industry. Rick is a seasoned book marketing professional with over 15 years of experience in the industry. His expertise comes from tirelessly working on new and innovative ways to market his own books and CDs with his company and parent company, Stress Free Kids. Embracing the core values of integrity, innovation, and growth, Rick works closely with authors to create custom, robust book marketing programs. His easy-going manner provides "stress-free" support and comfort to authors going through the book marketing process for the first time. Rick is quick to share his knowledge and "insider tips" for a successful marketing campaign that will lead to increased exposure, awareness and most importantly, sales.